Skill Building and Enrichment Courses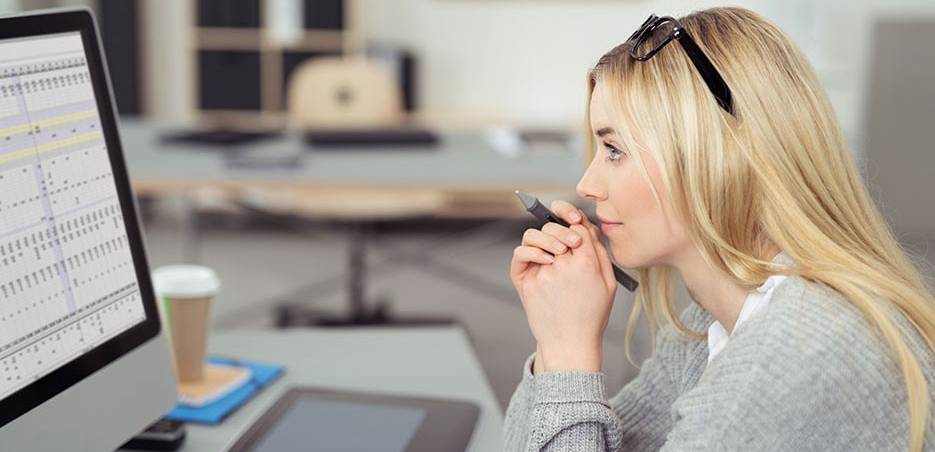 LSUE offers a wide range of short, affordable non-credit online short courses for individuals looking to build critical job skills or pursue a new hobby. They are also ideal options for employers looking to provide workforce and employee training. Two flexible ways to learn: Our instructor-led courses start monthly and allow students to study and interact with a cohort over a six-week schedule. For the independent learner, our self-paced courses provide access to all lessons immediately with up to three months to complete. Topics include business, accounting, soft skills, computer applications, writing, and more.
Popular Courses
---
Introduction to Microsoft Excel
Learn to quickly and efficiently use Microsoft Excel as you discover dozens of shortcuts and tricks for setting up fully formatted worksheets. These courses provide in-depth knowledge for beginners that will have you using Excel like a pro.
Accounting Fundamentals
Whether you're a sole proprietor looking to manage your business finances or you simply want to gain an understanding of accounting basics for career advancement or for personal use, these courses will give you a solid foundation in financial matters. If you're interested in increasing your financial awareness while also gaining a marketable skill, these courses are perfect for you.
Effective Business Writing
Improve your career prospects by learning how to develop powerful written documents that draw readers in and keep them motivated to continue to the end. These courses will help you identify gaps and eliminate problem areas in your writing skills.
Grant Writing
Learn the ins and outs of grant writing. These courses will provide the experience and skills you need to become a successful grant writer as you learn to put together stand-out proposals that will encourage funds from donors.
Grammar Refresher
Develop English grammar skills and take your writing and speaking to the next level. These courses explore the eight parts of speech, punctuation and mechanics, foundational sentence construction, phrases, clauses, problem words, common mistakes, and more with practical, hands-on exercises.
SQL Programming
Gain a solid working knowledge of the most powerful and widely used database programming language. These courses provide you the skills to write SQL queries to create tables, retrieve data from single or multiple tables, manipulate data in a database, and gather statistics from data stored in a database.
Project Management Fundamentals
Master the essentials of project management with an experienced Project Management Professional as your guide. These courses provide the concepts you need to plan, implement, control and close any type of project.
Speed Spanish
Imagine yourself speaking, reading and writing Spanish. Now you can with Speed Spanish. These courses are designed for anyone who wants to learn Spanish pronto. You will learn six easy recipes for gluing Spanish words together to form sentences. In no time at all, you will be able to go into any Spanish speaking situation and converse in Spanish. ¡Qué Bueno!
Supervision and Management Fundamentals
Become a more effective manager by learning the language of business management. These courses provide skills in managing time, delegating responsibility, motivating your employees, solving problems and resolving conflicts so you can accomplish your job more effectively.
Quickbooks Online
QuickBooks continues to be the dominant accounting software used by small and medium-sized businesses. Today more than ever, the cloud-based QuickBooks Online is quickly replacing desktop accounting software versions due to its accessibility and flexibility. These courses will teach you how to manage your business financials using QuickBooks Online.
WordPress Websites
Learn how to create attractive, sophisticated blogs and websites—without any coding! WordPress is the world's most popular content management system, powering more than 34 percent of all sites on the Internet. WordPress is an easy-to-use solution that will help you put your site on the web in far less time than by coding, and at a much lower cost than hiring a professional.
View all Online Short Courses