LSUE Set To Host "Nursing 101" Event
November 18, 2022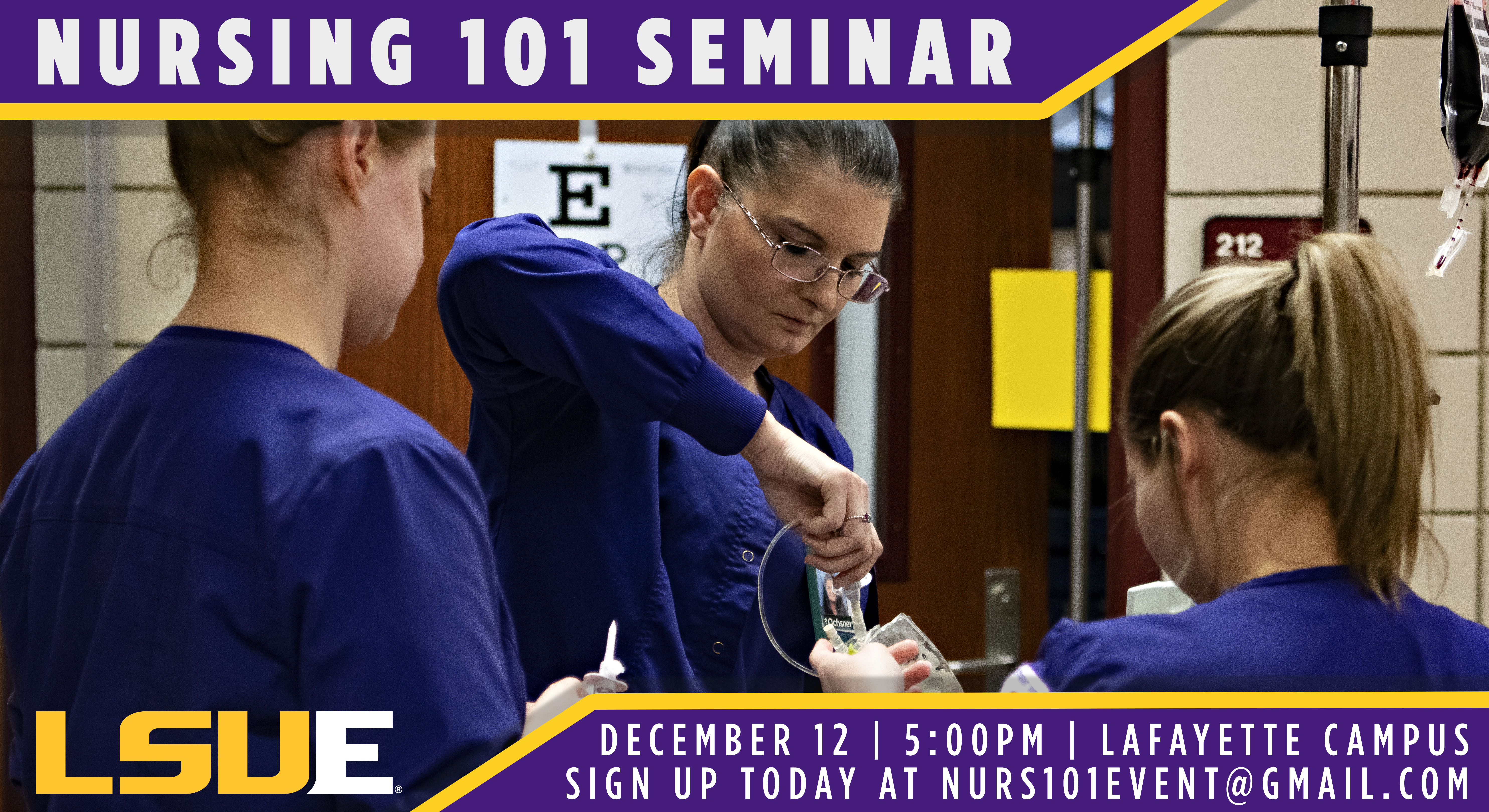 The LSU Eunice Nursing Department will host a 'Nursing 101' seminar on December 12 at LSUE's Lafayette campus inside the Ochsner Lafayette Orthopedic Center (4212 W. Congress Street). The free informational session will begin at 5:00PM.
It is open to anyone wanting more information about LSUE's renowned nursing department. LSUE will have a collection of students, teachers, and administrators to answer questions ranging from the application process to curriculum.
Whether you have already been accepted into the Spring 2023 cohort, are interested in applying for clinicals or are considering a career in nursing – let us answer the questions you want to know.
If you would like to attend, please e-mail nurs101event@gmail.com to RSVP. Spots are limited so sign up today!