Floor Plans and Pricing for 2023-2024
Rates include: Electricity, furniture, high-speed internet, water/sewer, gas and access to all on-site amenities.
Furniture Included: Bed, Desk and Chair, Nightstand, Chest of Drawers, Couch, Side Chair, Coffee Table, End Table, and Dinette Table with Chairs.
*Rates are per person and are subject to change without notice.
Term
Academic Year - Start Date is August 18, 2023
Summer Only - Start Date is June 3, 2023
Two Bedroom/Two Bathroom
( > 610 Square Feet)
Four Bedroom/Two Bathroom
( > 873 Square Feet)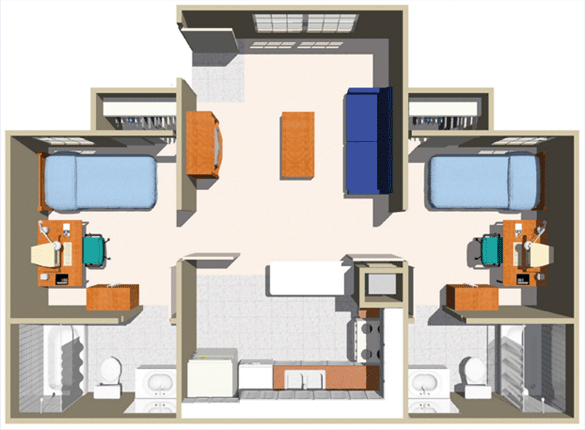 Rent Payments and Due Dates
Academic Year (Fall / Spring)
Fall Semester
Spring Semester
Total Value
Summer Only (June / July)
Summer Semester
Total Value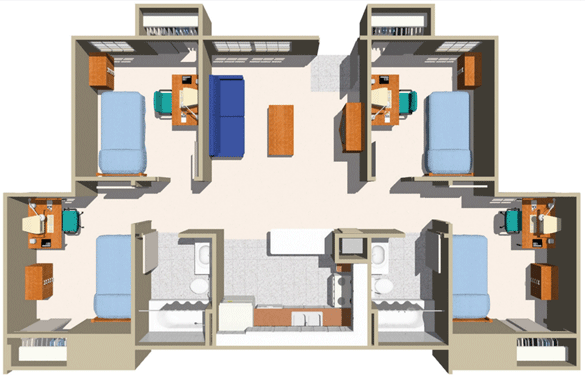 Rent Payments and Due Dates
Academic Year (Fall / Spring)
Fall Semester
Spring Semester
Total Value
Summer Only (June / July)
Summer Semester
Total Value