Mental Health Counseling Services
Eighty percent (80%) of college students feel overwhelmed by their responsibilities while in college. 44% of college students report having symptoms of depression, but unfortunately, 75% of students who suffer from depression do not seek help.
Counseling is a process whereby someone asks for help due to problems of emotional nature from a professional who is trained in counseling. The professional will try to help the person seeking therapy to cope with the problem, and to mature and learn more about himself or herself. Counseling services are available for all students enrolled at LSU Eunice FREE of charge.
Compass eCare Services
LSU Eunice is committed to referring students to counseling services to ensure they get the help they need. Click the button below to learn more about Compass eCare at LSUE, including how to schedule an appointment and what to expect.
After Hours Crisis/Emergency
In case of immediate danger, call 911 and LSU Eunice Police at 337-550-1225 or go to the nearest hospital emergency room.
National Suicide Hotline You can Text or Dial 988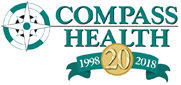 Compass Health is a trusted partner of LSU Eunice
Office of
Student Affairs
Dr. Anthony Mumphrey Center, Room 112
2048 Johnson Hwy
PO Box 1129
Eunice, LA 70535
Phone: 337-550-1218
Fax: 337-550-1266
Email: stuaff@lsue.edu