LSU Eunice Set to Host "Trunk or Treat" On October 29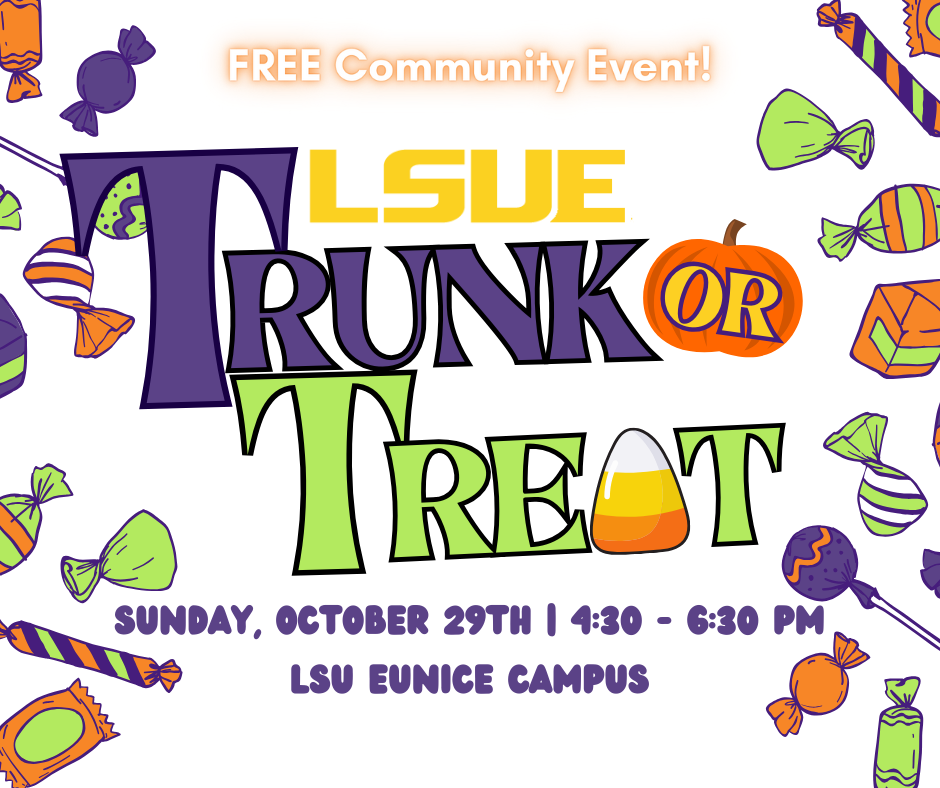 EUNICE, La – LSU Eunice will host its fourth annual "Trunk or Treat" on Sunday, October 29. The free community event is set for 4:30PM-6:30PM in its new location, inside the LSU Eunice campus grounds.
All local businesses, individuals, elected officials, political candidates, groups and churches are encouraged to have their own table or trunk to hand out goodies to trick or treaters. There is a $10 registration fee and you can find a link to register at www.lsue.edu.
There will be awards for spookiest and most creative decorations.
The event is hosted by LSUE Staff Senate with help from various campus groups as well as community partners including the Eunice Fire Department, Eunice Marshall's office, the Eunice Police Department, St. Landry Parish Sheriff, among others.

If you are interested in having your own trunk or table to hand out goodies, please click this link and fill out the information form.