LSUE Graduates First Evening And Weekend Nursing Cohort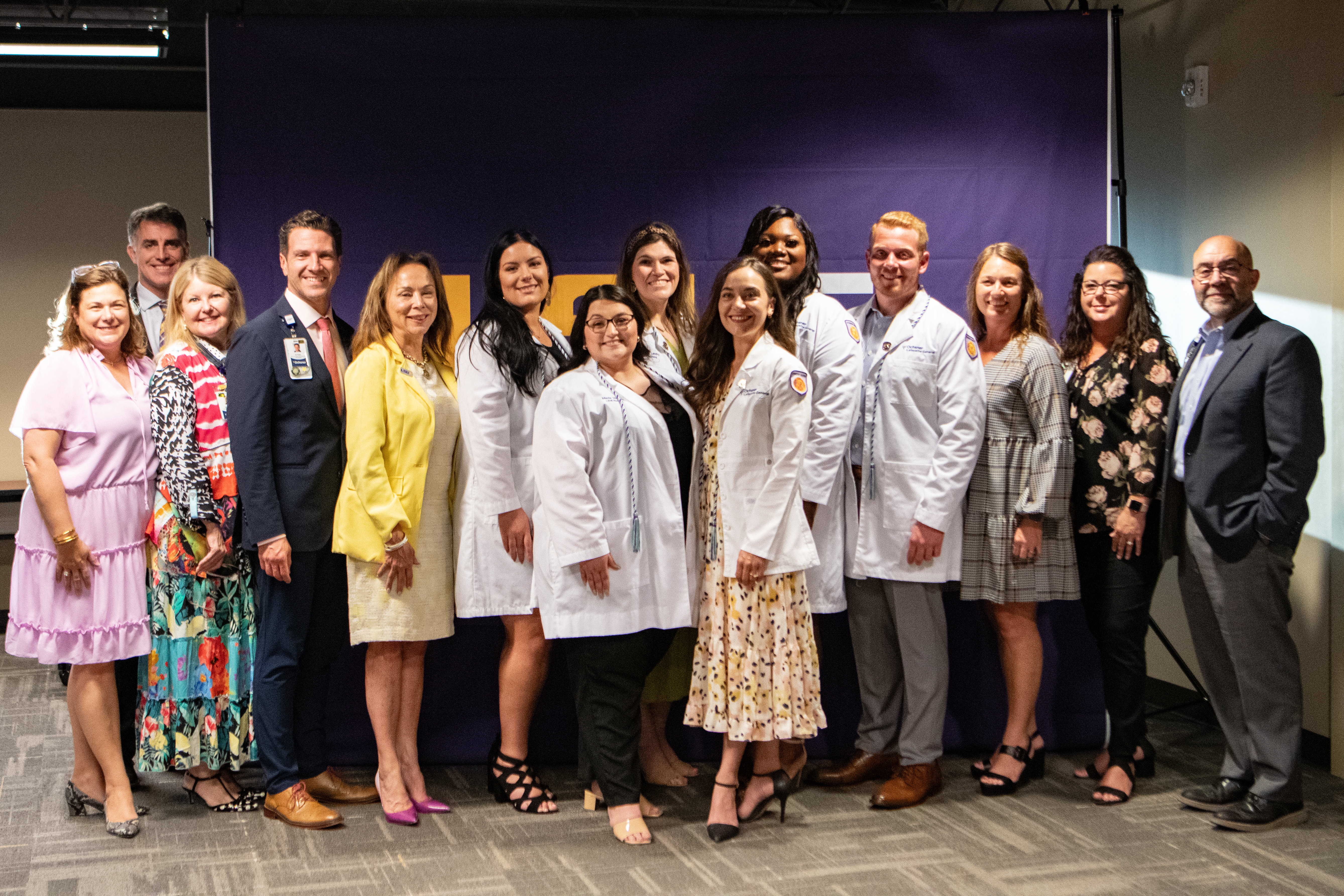 LAFAYETTE, La. – LSU Eunice celebrated its first evening and weekend cohort with a pinning ceremony at the Ochsner Lafayette General headquarters on Wednesday. The initial class received their pins and graduating cords in front of family, friends, and several members of the LSUE and Ochsner administrative teams.
The cohort is part of a groundbreaking partnership for LSU Eunice with Ochsner Lafayette General. The accelerated program is geared towards working adults that want to pursue a career in nursing with classes taking place on evenings and weekends.
The first class includes Amber Boutte, Margaret Landry, Sydni Montet, Adele Richard, Macie Vedalier and Ben Zaunbrecher. LSUE Nursing faculty that were on hand for the ceremony were Dr. Mae Simoneaux, Dr. Jill Perrin, Mona McCall, and Lisa LaFleur.
"This ceremony is the just the latest example of how our partnerships can make a difference in our community," LSU Eunice Chancellor Dr. Nancee Sorenson said. "We are so proud of this foundational cohort and are looking forward to seeing this Weekend and Evening Nursing program start to take off."
This special education opportunity was made possible in large part by Ochsner Lafayette General and Blue Cross and Blue Shield of Louisiana Foundation. Ochsner recently provided a $698,000 contribution geared towards expansion of both Nursing and Surgical Technology, while the Blue Cross and Blue Shield of Louisiana Foundation collaboration helped LSUE receive $375,000 of funding for staffing and laboratory equipment.