LSUE Phi Theta Kappa Chapter Wins National Awards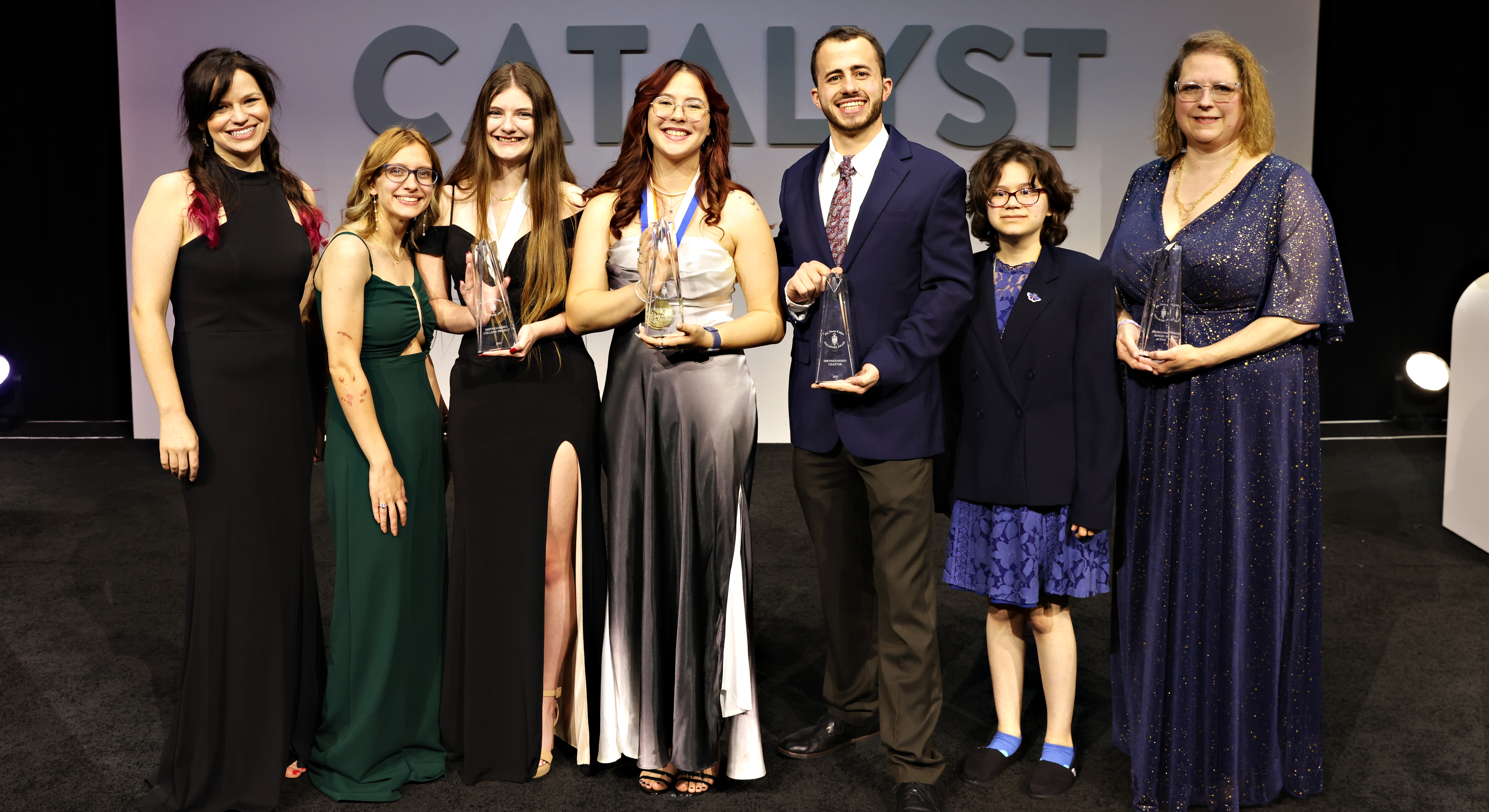 EUNICE, La. – The LSU Eunice chapter of Phi Theta Kappa (PTK) recently took home several major honors at the organization's National Conference, Catalyst 2023, it was recently announced. For a fourth consecutive year, the LSUE chapter was named a "Top 100" chapter in the world.
The PTK Catalyst is an international convention that celebrates chapter excellence and student leadership among the more than 1,300 chapters and more than 300,000 members worldwide. LSUE PTK members Kenzie Borill, Amber Deshotel, Olivia Luquette, Amit Aharoni, Mya Velasquez and Teresa West represented the school at this year's conference in Columbus, Ohio.
In addition to being named a Top 50 Distinguished Chapter, LSUE also was recognized with Distinguished Honors in Action Project, Distinguished College Project and Sixth Finalist in the Distinguished Chapter awards.
LSUE's Honors in Action Project was a research-based service project by adopting two local preschool classrooms and distributing toys during the Christmas holidays.
Phi Theta Kappa is an honor society group that recognizes students who earn a 3.5 grade point average or higher with at least 12 semester hours of coursework. The organization promotes academic excellence and civic engagement.