LSUE Sees Enrollment Increases For Spring 2023 Semester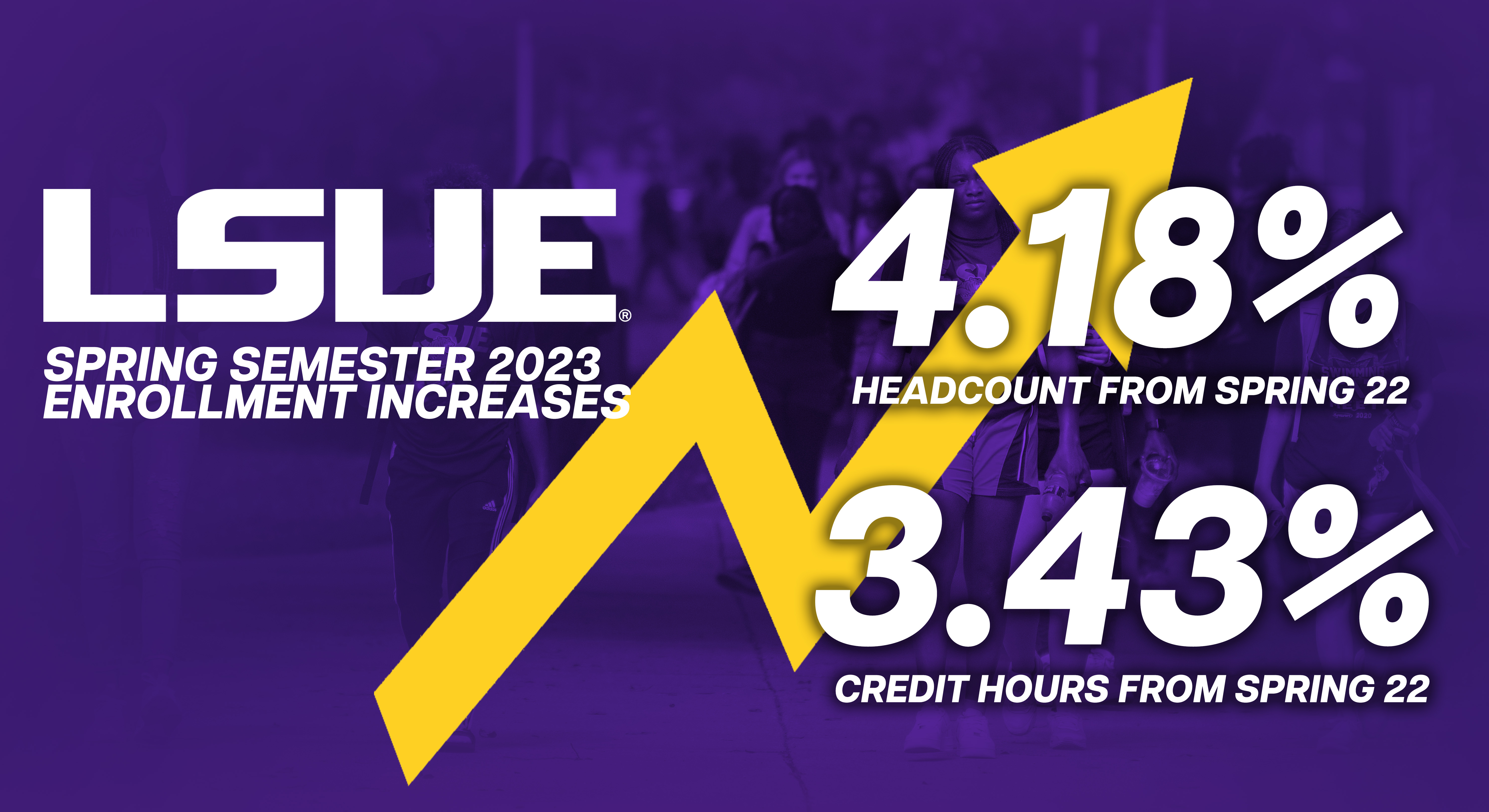 EUNICE, La. – LSU Eunice has reported increases in both its enrollment and credit hours for the Spring 2023 semester compared to one year ago.
The enrollment for LSUE's spring semester is up 4.18% from last spring while scheduled credit hours has seen a 3.43% jump. There are 2,790 students enrolled at LSUE for the Spring 2023 semester taking a total of 26,351 credit hours.
"These increases are a testament to the hard work our entire LSU Eunice community has put in for recruitment and retention," LSU Eunice Chancellor Dr. Nancee Sorenson said. "We have an incredibly talented LSUE family that is committed to making sure our students reach their goals."
St. Landry Parish represents the largest population of LSUE students for the Spring 2023 semester with 500 total students. Acadia Parish (449 students), Evangeline Parish (243 students), Lafayette Parish (243 students) and St. Martin Parish (134 students) round out the top five parishes encompassing the student population. There is at least a student from 57 of the 64 parishes in Louisiana enrolled at LSU Eunice for the Spring 2023 semester.
LSUE has 1,208 full-time students for the Spring 2023 semester and 1,582 part-time students. Full-time students carry 12 or more credit hours. LSUE continues to see its preparatory students rise with 628 students in Dual Enrollment or the LSUE Academy making up its student population this semester.
The spring enrollment number is the highest since 2019 while there is the third time in the last five years LSUE has eclipsed 26,000 scheduled credit hours.