LSUE Student Completes LDWF Internship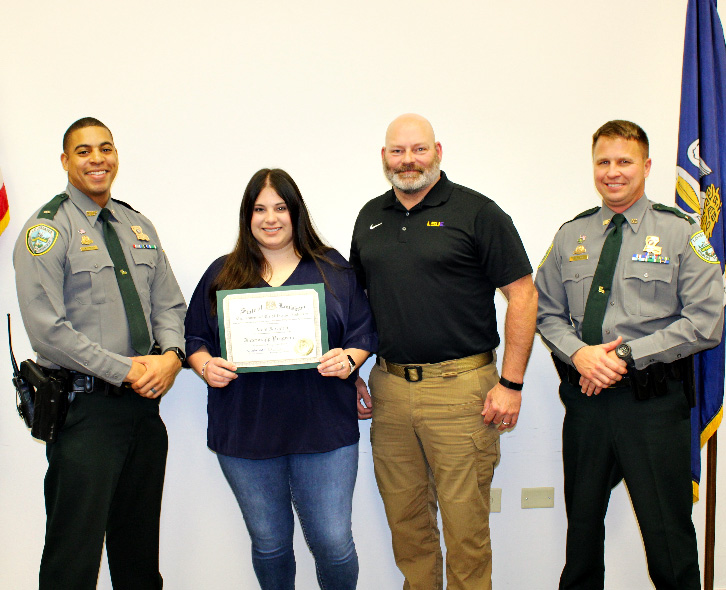 EUNICE, La. – LSU Eunice student Jacie Bernard recently completed an internship program with the Louisiana Department of Wildlife and Fisheries (LDWF), it was announced this week. Bernard received a certificate of completion by the LDWF.
The Washington native and LSUE Criminal Justice major, was one of students statewide to complete the internship this fall. The 15-week program exposes interns to various facets of a career as a conservation law enforcement officer. Students participate in hunting and fishing regulatory enforcement, hunting and boater safety, fish and wildlife preservation and general law enforcement.
Through job shadowing, ride alongs and administrative reviews, the interns participate in many of the daily activities carried out by LDWF Wildlife Agents.
The LDWF Enforcement Division has recently created the internship program, having started in 2021. The goal is to provide college students relevant experience in conservation law enforcement and potentially a career as an LDWF Enforcement Agent.