LSUE's Dr. Smith Recognized As Outstanding Administrator of the Year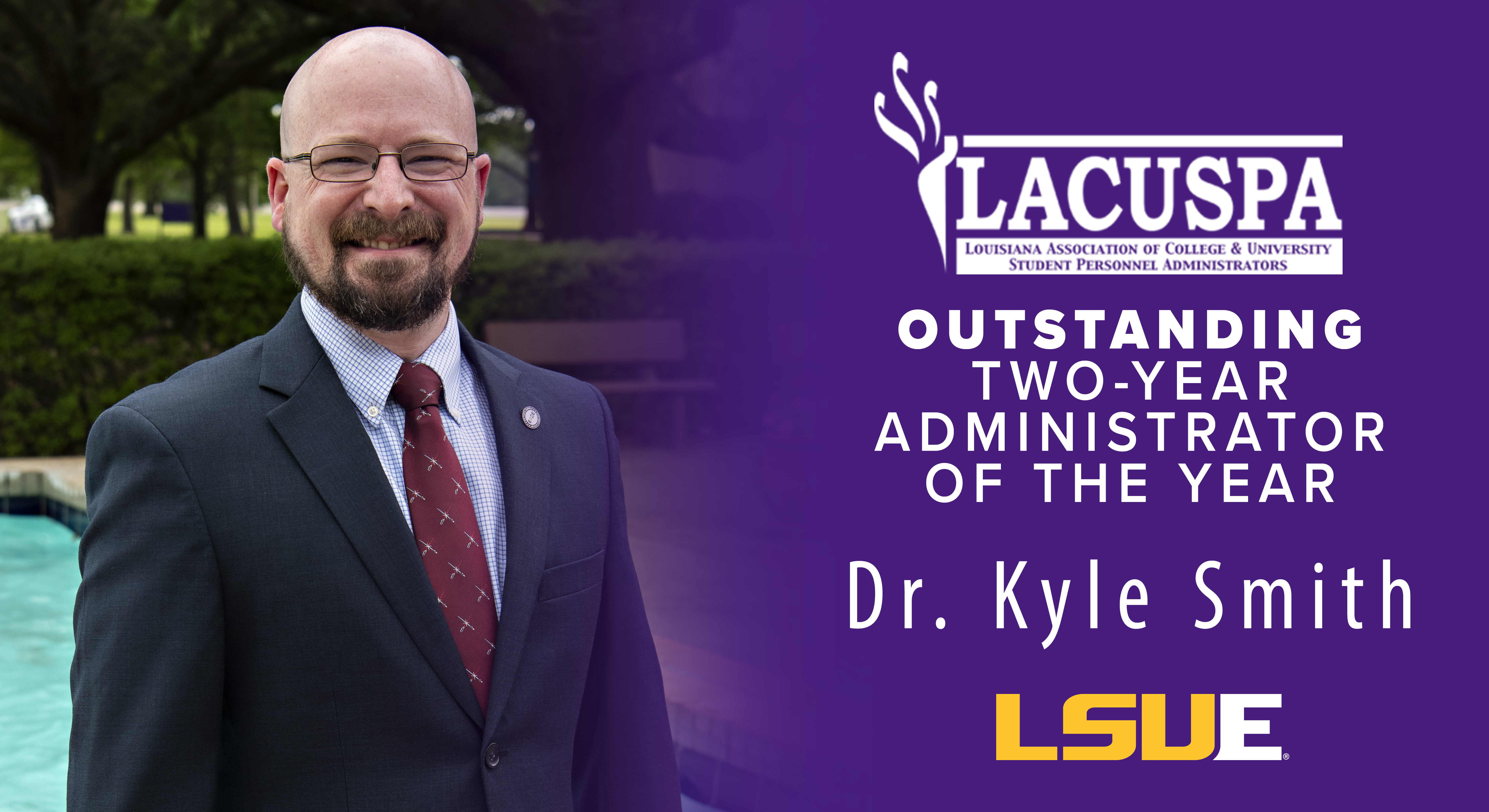 NEW ORLEANS, La. – LSU Eunice Dean of Students Dr. Kyle Smith was awarded the Outstanding Two-Year College Administrator of the Year by the Louisiana Association of College & University Student Personnel Administrators (LACUSPA), it was recently announced. Dr. Smith received the honor at the 47th annual LACUSPA Conference in New Orleans that took place October 2-4.
"These are truly team awards, and I am grateful for my colleagues," LSUE Dean of Students Dr. Kyle Smith said. "We pride ourselves in giving our students the support they need to succeed in their academic endeavors, and I am thankful that it has been recognized by my peers at LACUSPA."
In addition to his recognition, Dr. Smith was named to the LACUSPA Executive Board as the Two-Year Institution Representative for a two-year term.
"We always tout our 'small but mighty team' and Dr. Smith personifies that," LSU Eunice Chancellor Dr. Nancee Sorenson said. "He is a tireless worker that wears many hats and is truly passionate about the betterment of the student experience at LSU Eunice."
Dr. Smith joined LSU Eunice in 2017, serving as the Dean of Students, leading the Division of Student Affairs. In addition to his role overseeing the day-to-day of student life, he coordinates LSUE's enrollment management efforts, working closely with the recruitment team.
A co-advisor of the Phi Theta Kappa honor society, PTK has grown into a nationally respected organization under the leadership of Dr. Smith.
Dr. Smith, a native of Bayou Vista, has served in higher education administration for more than 13 years.
LACUSPA is an organization dedicated to servicing higher education professionals, students and associates in the state of Louisiana.