LSUE Professor Featured In National Publication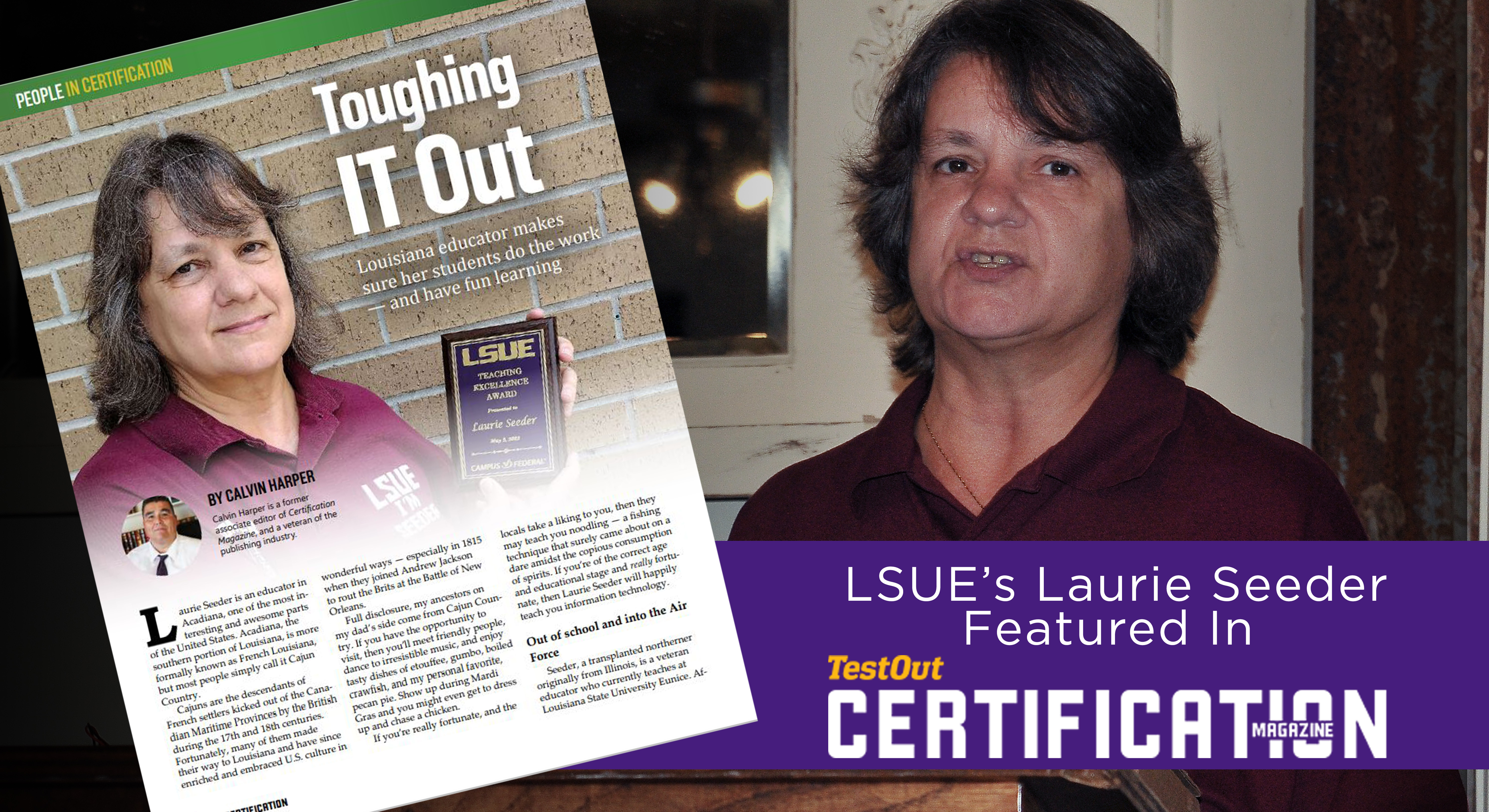 EUNICE, La. – LSU Eunice Computer Information Technology (CIT) assistant professor Laurie Seeder is receiving national publicity as a featured subject in the July edition of Certification Magazine. The article entitled "Toughing IT Out" highlights Seeder's military background, her journey to becoming an IT teaching professional and how she has helped build LSUE's CIT program from the ground up.
The piece chronicles Seeder's move at a young age from her native Illinois down to Acadiana, eventually enrolling in the United States Air Force. Seeder was stationed at the Royal Air Force base at Chicksands in the United Kingdom, serving as a "ditty bopper", a nickname for high-speed Morse code intercept operators.
After years of civilian life, Seeder then found an interest in HTML coding, eventually completing a bachelor's degree in business with a concentration in information technology as well two master's degrees in Information Systems Security and another in Technology Management. Seeder would eventually land at LSUE, becoming the only full time IT instructor.
Seeder has grown LSUE's CIT department to most recently graduating a program-high 22 students for Spring 2022 with a class average grade point average of 3.21. The class also achieved an impressive 91 percent pass rate on certification exams.
She describes her mission statement as, "To teach my students not only all things IT, but life lessons as well."
The article goes on to chronicle some of her teaching methods as well as Seeder recently receiving the LSUE Teaching Excellence Award for the 2021-2022 school year.
Certification Magazine is a technical training publication designed to deliver the most current information available about Information Technology certification programs.