Greagoff Named LSUE's Vice Chancellor of Business Affairs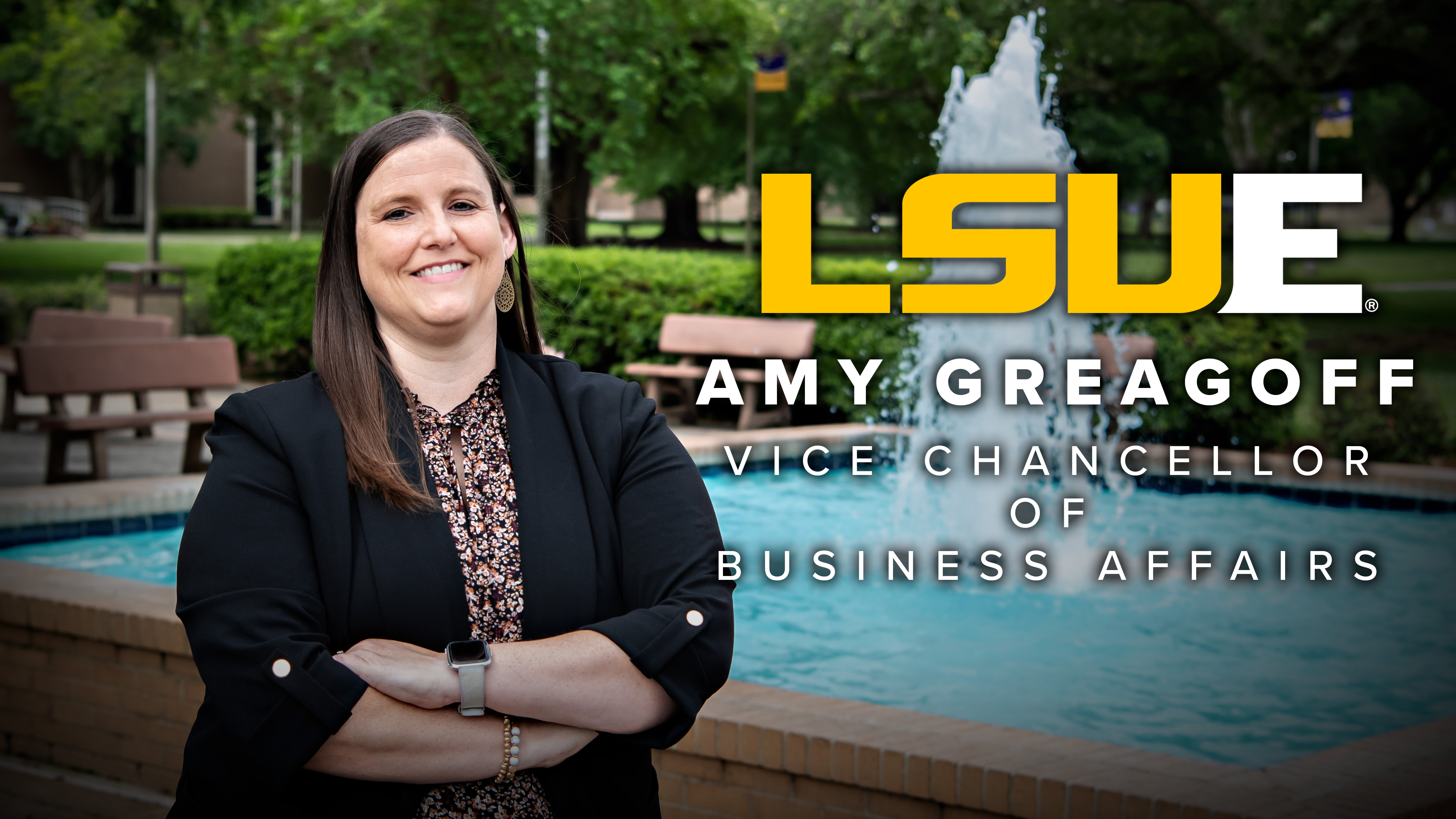 EUNICE, La. – LSU Eunice has named Amy Greagoff the Vice Chancellor of Business Affairs, it was announced this week. Greagoff ascends to the head of the LSUE Office of Business Affairs after joining the university in 2017.
Greagoff has served on an interim basis as the head of the financial side of LSUE since July 2019. Her official appointment is pending approval from the LSU Board of Supervisors.
"Amy is a tremendous asset to LSU Eunice, leading us through the COVID-19 pandemic while strengthening our institution," LSU Eunice Chancellor Dr. Nancee Sorenson said. "We depend on her guidance to help ensure LSUE continues to prosper."
Greagoff joined LSU Eunice in 2017 as the Director of Accounting, a position she held for two years. She took over the Associate Vice Chancellor of Business Affairs position in July 2019.
As the head of Business Affairs, Greagoff assists in preparation and management of LSUE's long term and short-range financial planning. She develops, analyzes, forecast and reports to ascertain the long-term effects of key campus decisions.
In addition to her job duties, Greagoff serves in a leadership capacity on the LSUE Cabinet as well as an executive officer on the Staff Senate.
The Duson resident earned her Bachelor of Science in Business Administration from UL-Lafayette in May 2011, working in public accounting and the private sector before joining LSU Eunice.