LSUE Campus Closure - Wednesday, March 30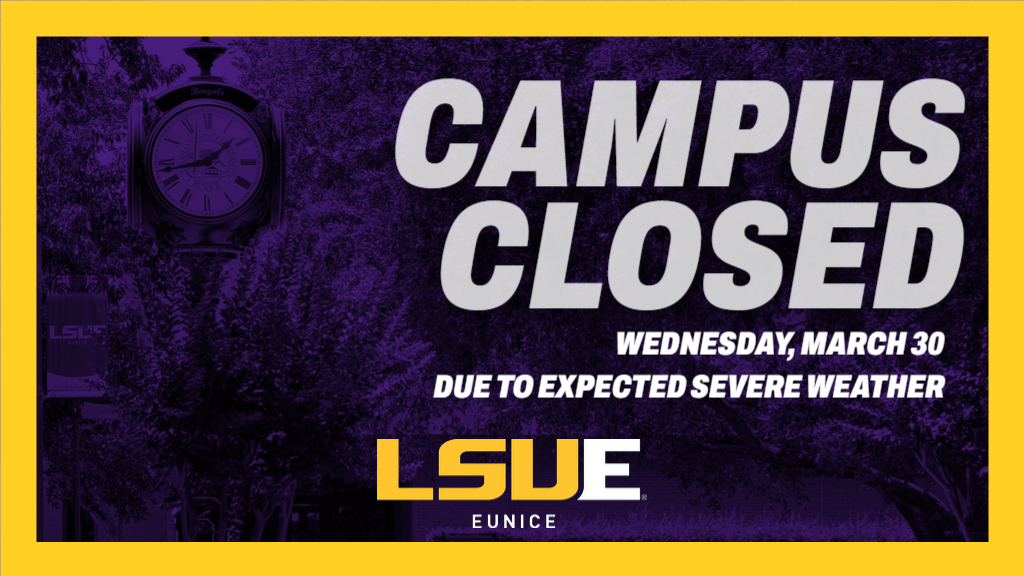 Due to expected severe weather in the Acadiana area, and out of an abundance of caution for our LSU Eunice community, the campus of LSUE will be closed tomorrow, March 30. In addition to the campus's closure, all in-person classes will be canceled. Chartwell's Food Services will be opened to serve the residents of Bengal Village.
We ask all students to contact their instructors in regard to assignments for tomorrow.
Classes and normal business operations will resume on Thursday, March 31. Please monitor all LSU Eunice social media channels and www.lsue.edu for any updates regarding the weather.