Brookshire Grocery Pledges $20K For LSUE Endowed Scholarships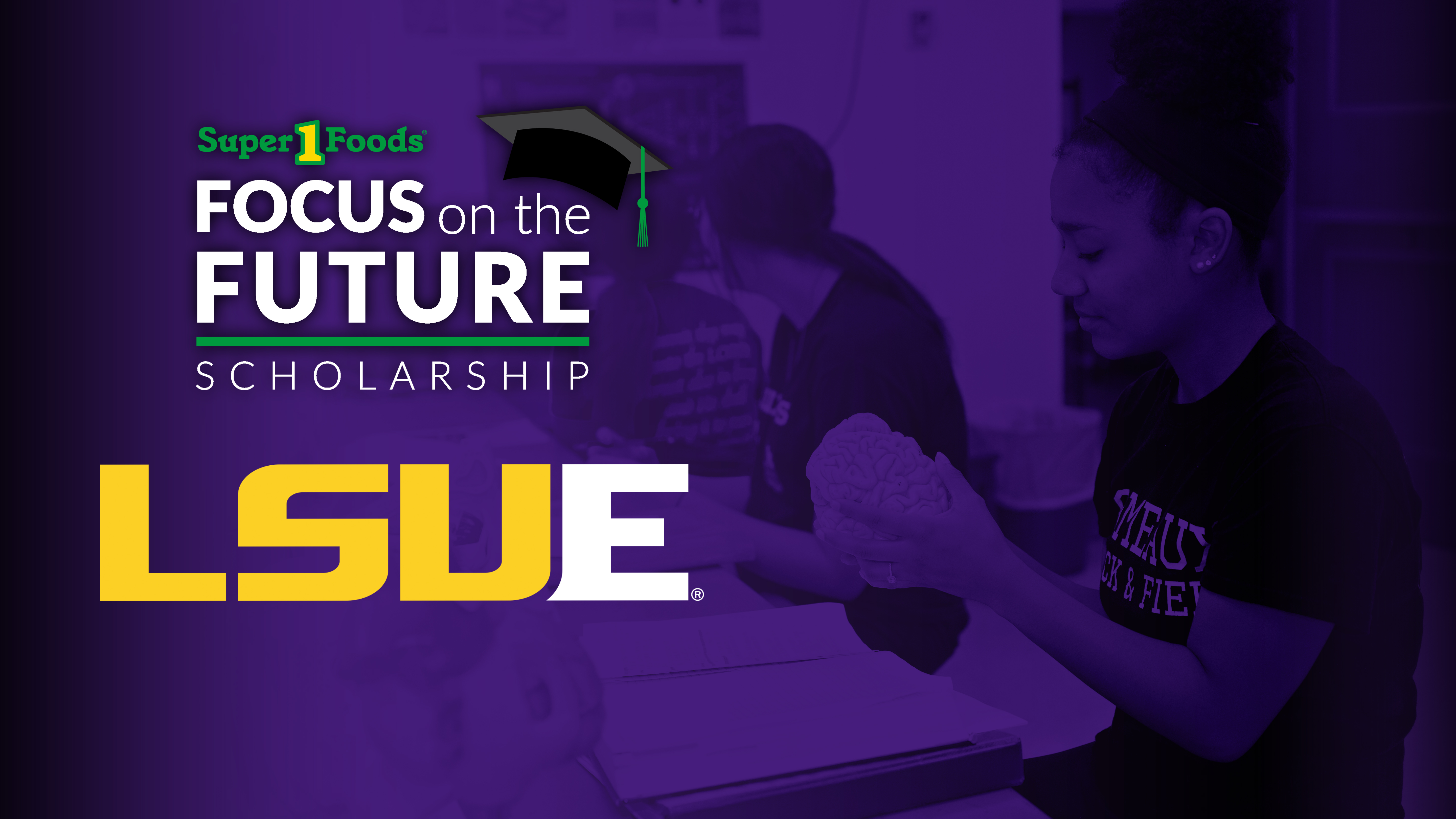 EUNICE, La. – LSU Eunice in partnership with Brookshire Grocery Co., parent company of Super 1 Foods, has agreed to a $20,000 pledge for endowed scholarships for LSUE students, it was announced this week.
The agreement is pending approval of the LSU Board of Supervisors.
"We could not be more honored to receive this commitment to not only LSU Eunice, but to the Acadiana area workforce," LSU Eunice Chancellor Dr. Nancee Sorenson said. "This endowment of scholarships will help our area retain the best young talent locally and help the greater Eunice area continue to thrive with the brightest young minds we have to offer."
The LSUE Foundation will work with the Louisiana Board of Regents to match the endowment through the organization's Support Fund.
The Super 1 Foods Endowed Scholarship will be awarded to full-time LSUE students majoring or intending to major in Louisiana STEM (Science, Technology, Engineering and Mathematics) transfer curriculum or accounting and finance with intention to transfer.
The pledge from Brookshire Grocery Co. is part of their 'Focus on the Future' Scholarship Program. The Tyler, Texas based company has commit to give more than $1 million in education to more than 40 universities and colleges throughout Texas, Louisiana and Arkansas.
"We are very excited to launch a lasting program which will help thousands of students achieve their dreams for years to come," said Brad Brookshire, Chairman and CEO for Brookshire Grocery Co. "We support our local communities and value education which is one of our top philanthropic efforts. So many families and individuals have been financially impacted by the pandemic. We are proud to be able to help those aspiring towards their dreams."