LSUE Stands Together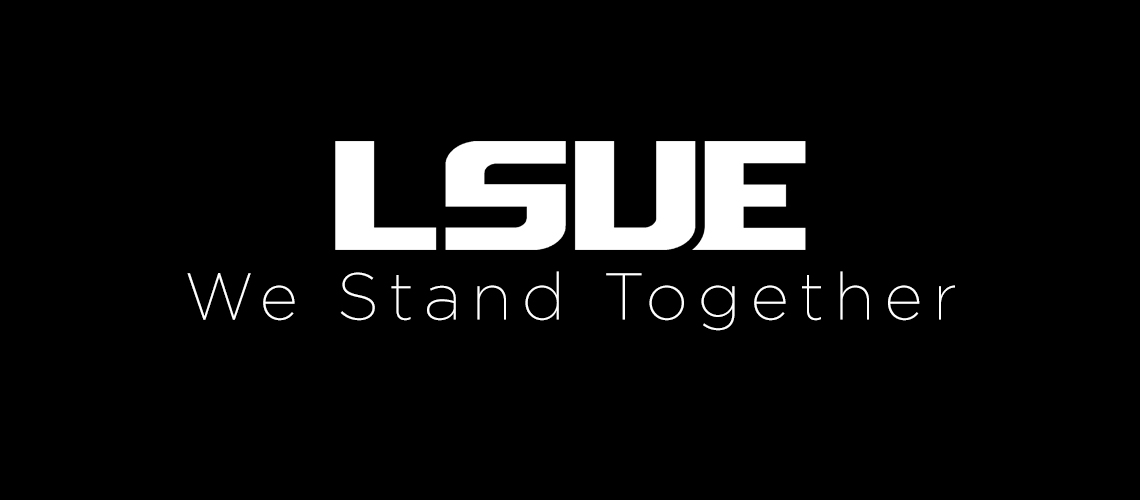 Dear LSUE Community,
The tragic events that have transpired in recent weeks have further illuminated a spotlight on the racial divide that exists in our nation. Brutal and often senseless scenes have unfolded, highlighted by what was witnessed in Minneapolis last week. The cry for justice has been immediate and witnessed throughout the country. Louisiana State University Eunice and the LSU system stand with those who want a more just and humane society. We do so with civility, with compassion, and with a desire to seek understanding.
The physical distancing that resulted from our collective need to respond to the worldwide pandemic has not removed our social connectedness. We remain intricately linked one to another through our academic enterprise. Our common pursuit of knowledge can never exist in a vacuum. This is witnessed by our constant need to explore new concepts, new ideas, and new perspectives in an engaging and interactive learning community. This interactive community is one that is under girded with increased diversity and inclusion.
We, the administrators and leaders of LSUE, are firmly committed to the full respect of all members of our community. We will work to eliminate barriers that any members of our community experience. Ours is an inclusive community with a diverse and vibrant Acadiana culture that is welcoming and supportive of all students, faculty, staff and guests. Diversity is fundamental to LSUE'S mission and the college is committed to creating and maintaining a living and learning environment that embraces individual difference.
As we navigate the intersection of this health pandemic and racial divide, we do so as All One LSUE! We stand together and we stand for one another. We must do so as we fully understand what Dr. King admonished, "Injustice anywhere is a threat to justice everywhere."
Sincerely,
Nancee Sorenson, Chancellor
Renee Robichaux, Vice Chancellor for Academic Affairs
John Hamlin, Associate Vice Chancellor for Academic Affairs
Kyle Smith, Associate Vice Chancellor for Student Affairs and Enrollment Management
Amy Greagoff, Associate Vice Chancellor for Business Affairs
Dotty McDonald, Dean of Health Sciences, Business Technology and Public Protection and Safety
Sandra Mahoney, Dean of Liberal Arts
Jeff Willis, Athletics Director
Jessica Jones, Director of Student Success, Title IX Coordinator, and AAEEO Officer
Carey Lawson, Director of Advancement and Executive Director of LSUE Foundation
Cory Lalonde, Police Captain, Director of Police
Michael Broussard, Director of Facilities
Travis Webb, Director of Public Affairs
Stephen Heyward, Director of Information Technology
Paul Fowler, Director of Institutional Effectiveness
Jim Robinson, President, Faculty Senate
Courtney Fruge, President, Staff Senate
Jase McDonald, President, Student Government Association