LSU Eunice Names Sports Marketing Pioneer Dr. Marc Williams as a Distinguished Visiting Scholar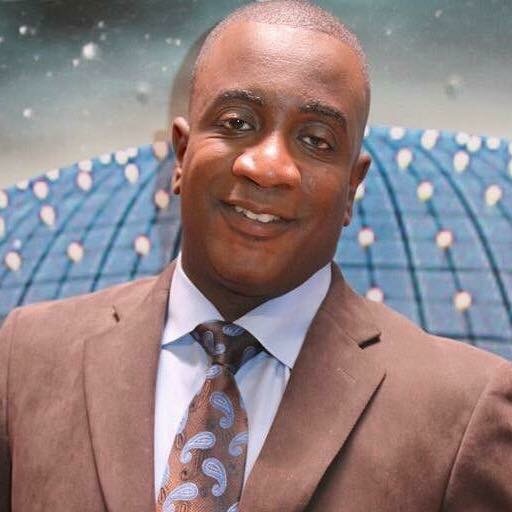 LSU Eunice is pleased to announce Dr. Marc Williams, CEO of Williams Communications, LLC, as the University's first Distinguished Visiting Scholar this spring. Williams is a world-renowned author, professor, sports marketer, public speaker, entrepreneur, and former senior executive for three of the largest sports brands in the world: Champs Sports, Footaction, and Reebok.
"I am delighted that Dr. Williams is joining LSUE as our first Distinguished Visiting Scholar," said Dr. Nancee Sorenson, Chancellor of LSUE. "Dr. Williams is no stranger to community colleges. Last February, he was the keynote speaker at the Association of California Community College Administrators Conference, the largest community college education association conference in America."
Williams is considered one of the most versatile educators in the world. He has lectured at some of the top universities in America, such as Harvard, Dartmouth, Clemson, Texas A&M, University of Florida, University of Arizona, and the University of Houston. Williams is the co-founder of one of the first esports business degree specializations in the country at Saint Peter's University in New Jersey.
He was voted by CNN as one of the "Top 20 Inspirational Speakers in America" and is known for his well-documented work with esports, Historically Black Colleges and Universities, college athletes, pro athletes, and his tireless advocacy on fighting cancer. For the past four years, Williams has served as the emcee and as a presenter at the Harvard University Global Health Summit and is currently writing a book entitled: "Defeating Cancer: A Holistic Approach to Living an Empowered Life."
Currently, he is working with U.S. Secretary of Education Betsy Devos, and U.S. Assistant Secretary of Education in the Office of Postsecondary Education Bob King to help Historically Black Colleges and Universities, community colleges, Hispanic Serving Institutions with increasing enrollment and encouraging students to pursue STEM fields through the implementation of esports programs.
During Williams' appointment at LSUE, he will host a series of leadership seminars for students, student-athletes, faculty, and staff. Serving as a guest lecturer, he will introduce the world of esports to the campus, beginning with a two-day esports event:
Thursday, February 13 - Esports Symposium
A general introduction to esports and the video game industry. The event will feature senior-level esports executives and industry trailblazers.
Friday, February 14 - Esports Masterclass
The Esports Master Class will consist of a six-hour workshop that will focus on the history, ecosystem, trends, career paths and cultural impact of the NBA 2K League. This event is reserved for (20) students. Students will compete for a VIP NBA 2K day long experience at their Corporate Headquarters in NYC the last week in April.
"I am honored to be selected as LSUE's Visiting Scholar," said Williams. "When Chancellor Sorenson asked me to consider being a Visiting Scholar, I said 'yes' without hesitation, because I was immediately impressed by her bold vision for success for LSUE students, faculty and staff."
Williams noted that community colleges enroll more students than any sector of higher education, and he feels these institutions must be prepared to welcome, educate, inspire and empower the new generation of Millennials and Generation Z.
"Words cannot describe how excited I am for our students, faculty, and staff to get to spend time with someone of Dr. Williams' stature," said Jeff Willis, LSUE athletic director. "He brings a wealth of knowledge, an unselfish attitude, and an energy that is contagious to anyone he is around."
"Another reason I chose LSUE was the success of its legendary Baseball Coach and Athletic Director, Jeff Willis. He is one of the winningest college baseball coaches, and each year he prepares his baseball team and all student-athletes to perform brilliantly inside and outside the classroom," said Williams. "Imagine if athletics and academics used similar principles in educating and equipping its students for success; the sky would be the limit."
Williams added that LSU Eunice is uniquely positioned to play a major role in addressing the needs of the community and surrounding parishes.
"LSUE can become the community's 'First Choice' for education, innovation, and become a welcoming environment for the Acadiana area," said Williams. "LSUE is the perfect place to create a new standard in how surrounding communities, educators, and our society value community colleges. LSUE can become an inclusive and diverse community of scholarship that celebrates the uniqueness and richness of all cultures."
Prior to Williams' career in academia, he was regarded as one of the most innovative marketers in the business. During his tenure at athletics retailer Champs Sports, he helped the company become a $1 billion brand. His insights have been featured and lauded in several media outlets, including CBS Evening News, BBC, Billboard Magazine, and USA Today. He holds a Master's in Sports Management from the University of Massachusetts and a Doctorate in Education Curriculum from West Virginia University.
###