LSUE Nursing Faculty Nominated For LSNA Nightingale Awards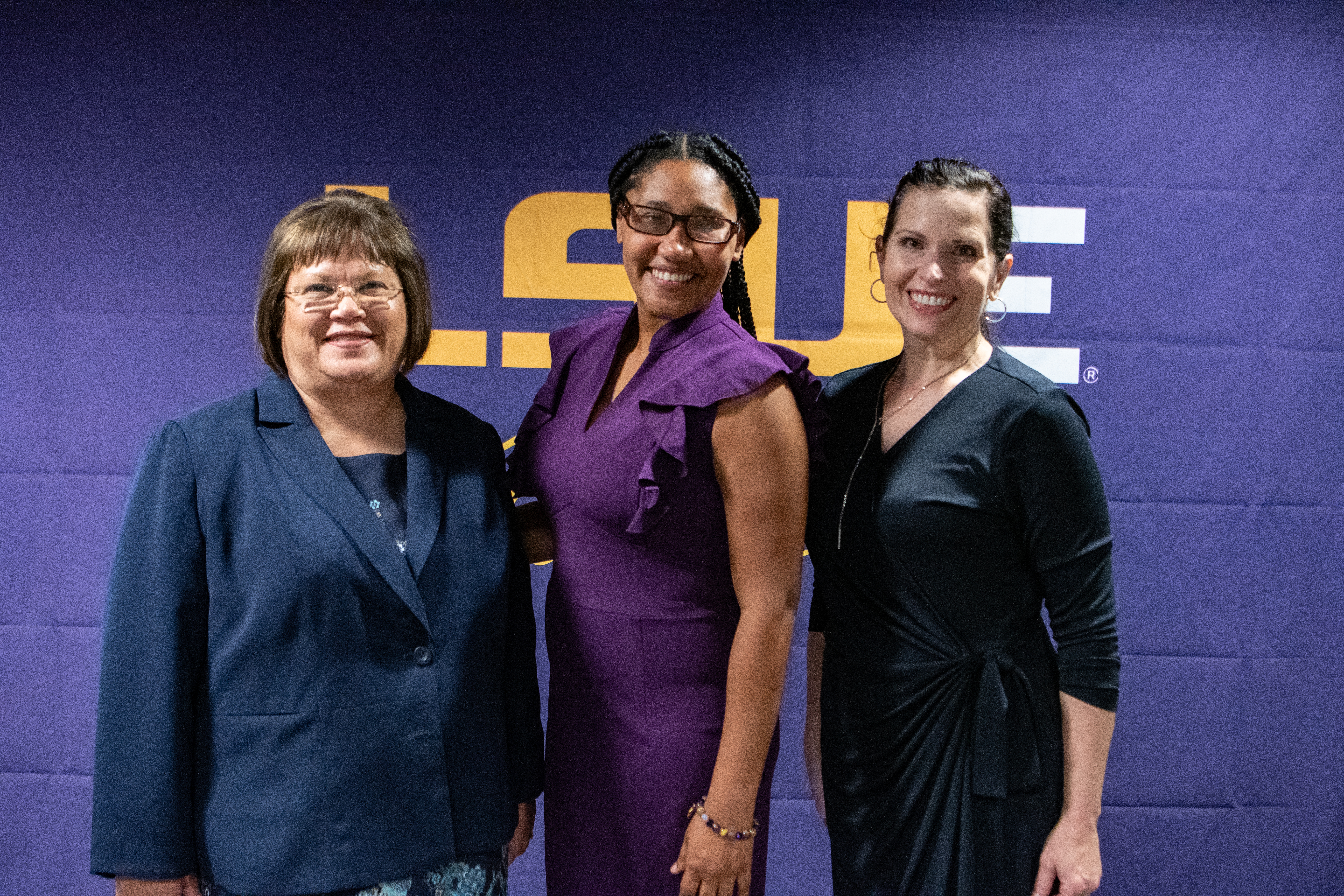 EUNICE, La. – Three LSU Eunice Nursing faculty have been nominated for the annual Nightingale Awards presented by the Louisiana Nurses Foundation, it was recently announced. An Awards Gala is set for September 16, 2023 at the Crowne Plaza Executive Center in Baton Rouge.
Dr. Mae Simoneaux, Dr. Jill Perrin and Lisa LaFleur are three of the 167 nominations spanning 17 different award categories for the LNF Nightingale Awards.
"We are so proud of these and all of our faculty members that continue to serve as outstanding mentors to our students," LSU Eunice Chancellor Dr. Nancee Sorenson said. "These nominations are a testament to their expertise and hard work that give our students a best-in-class education."
Director of Nursing Dr. Mae Simoneaux is one of five candidates for Nursing School Administrator of the Year. Dr. Simoneaux has led the LSUE Nursing Faculty for more than a year after joining LSUE as a faculty member in 2020.
Faculty member Dr. Jill Perrin was nominated to join the prestigious Louisiana State Nurses Association (LSNA) Hall of Fame, one of five members to be inducted this year. Dr. Perrin is also a candidate for Nursing Educator of the Year and Registered Nurse of the Year.
Assistant Professor Lisa LaFleur joins Dr. Perrin as a nominee for Nursing Educator of the Year. LaFleur enters her sixth year as a part of the LSUE Nursing Faculty.