LSUE Receives Endowed Scholarship From AMC Pink Ladies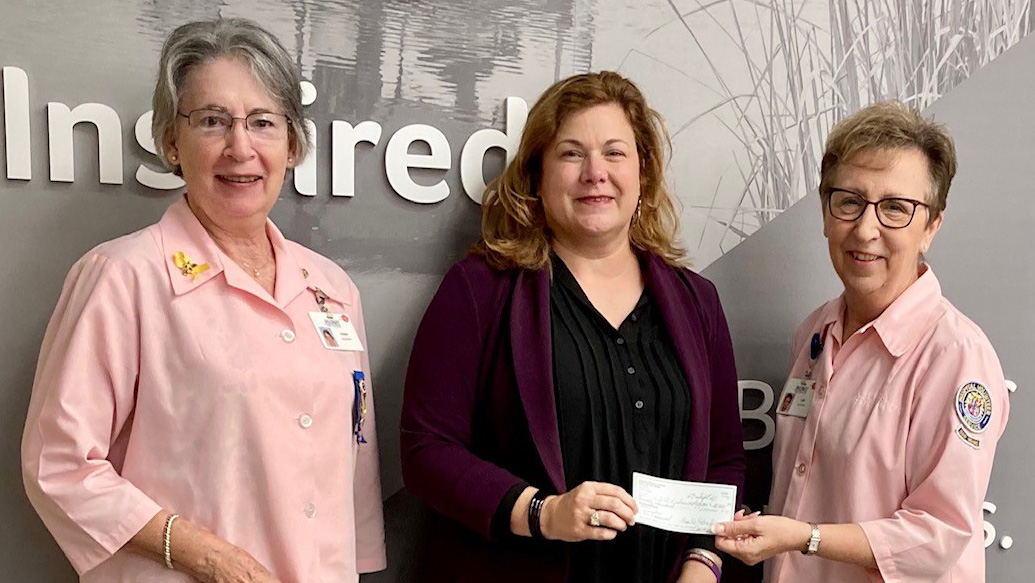 EUNICE, La. – The Pink Ladies Chapter of the Acadian Medical Center have endowed a scholarship to go towards LSU Eunice and its Allied Health program, it was recently announced.
The scholarship will be given to a student at LSU Eunice in both the Respiratory Care and Radiologic Technology programs.
The AMC Chapter of the Pink Ladies have given yearly scholarships to LSUE students but have now created an endowed scholarship that was recently approved by the LSU Board of Supervisors.
The Pink Ladies are a non-profit auxiliary organization of volunteers that help at local hospitals, like Acadian Medical Center. The AMC Pink Ladies have been active in contributing to LSU Eunice for several years.