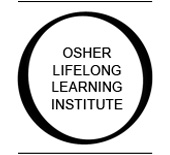 Welcome to The Cajun Prairie Chapter of OLLI at LSU
Designed for energetic, curious adults 50 years and above, the mission of the Osher Lifelong Learning Institute at LSU is to "offer the mature adult a feast of peer-learning opportunities in a membership-based Community."
As a member of the Cajun Prairie Chapter of OLLI at LSU, you will become a full-fledged member of all chapters of OLLI at LSU, including the Cajun Prairie Chapter at LSU Eunice. You will be eligible to attend our many free stimulating "coffee" presentations/discussions with fascinating guest speakers as well as nominally-priced leisure learning courses and field trips.
By the Community, For the Community
Although LSUE provides the facilities in the Classroom and Community Education Building and help facilitate the activities, the Cajun Prairie Chapter of OLLI at LSU is community-driven. Members of OLLI decide what they would like to learn and do, with volunteers organizing and implementing the coffees, classes, and field trips each semester.
Try It Out!
To sign up online, do the following:
Print or download the following form: OLLI Membership Form
Open the form and fill it out or print it and fill it out by hand.
Email the form back to OLLI@outreach.lsu.edu or mail it to
1225 Pleasant Hall
Baton Rouge, LA 70803

***Please make check payable to LSU Foundation***
An OLLI account will be created, and you will be registered for the Cajun Prairie Charter Membership.
Once you have been registered for OLLI, you can then register for classes and coffees online.
To register for a class or a coffee, please do the following:
Point your web browser to here
Follow the instructions.
You may register online, by phone, or in person.
If you have any questions, please call Patton Griffith at 337-550-1390 or email lgriffit@lsue.edu