Advanced Career Training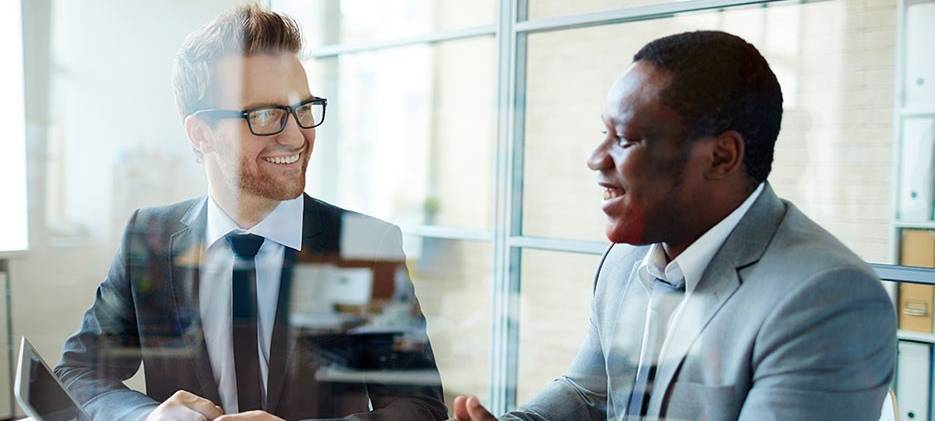 These advanced courses offer a flexible way to learn and prepare for a new career or advance in your current job. Start anytime to learn new skills for in-demand occupations and prepare for Nationally-Recognized Certifications. Work at your own pace, get support from a dedicated Student Advisor, and complete in 3 to 6 months or up to a year. Earn a certificate of completion and, when applicable, a voucher to sit for the certification exam. Topics include business, healthcare, technology, industry certifications, and more.
Popular Career Training Programs
---
CompTIA A+ Certification Training
CompTIA's A+ certification is the top credential for associate-level IT professionals. This 100% online course will prepare you for CompTIA A+ certification exams 220-1001 and 220-1002. You'll learn how to install and configure operating systems, expand IT security, troubleshoot software and other common operational procedures.
CompTIA Network+ and Security+
Information Technology (IT) specialists who deploy networks and manage secure systems are among the industry's most in-demand participants. For IT professionals who want to earn certifications for their competencies in network operations and cybersecurity, the Network+ and Security+ certifications from the Computing Technloogy Industry Association (CompTIA) offer unsurpassed value and industry recognition. This 100% online course prepares you to sit for and pass CompTIA Network+ and Security+ exams. Enrollment includes an optional voucher to cover exam fees.

Certified Clinical Medical Assistant
Clinical medical assistants combine clinical and procedural knowledge, working across the domain of health care facilities to aid inpatient treatments and clinical operations. They are tasked with working directly with patients and supporting the work of doctors and other health care professionals. The 100% online course will prepare you to work as a Certified Clinical Medical Assistant (CCMA), designated by the National Healthcare Career Association (NHA).
Certified Physical Therapy Aide
Physical therapy aides work with physical therapists to provide a positive experience for patients undergoing physical therapy treatment. This 100% online course will teach you the concepts, skills and practices to become a certified physical therapy aide. Upon successful completion, students will be eligible to take the American Medical Certification Association's (AMCA) Physical Therapy Technician/Aide certification exam. The course also includes an externship starter kit with resources to secure a position as a physical therapy aide extern.
Freight Broker / Agent Training
From licensing and operations to sales and marketing, learn how to get your broker license and start a successful freight brokerage – 100% online and at your own pace!
Human Resources Professional
Human capital is the single most important asset in any business and human resources professionals are charged with protecting these assets. This 100% online training course will prepare you for the Professional in Human Resources (PHR) certification exam offered by the Human Resource Certification Institute (HRCI). You will be fully equipped to advance your career as a certified PHR in only 6 months.
HVAC/R Technician
HVACR is one of the most constant industries for new jobs, so there's no better time to join. This course will prepare you for an entry-level role in the HVAC/R field. You'll understand the basic requirements needed to earn a "work ready" certificate and start an apprenticeship.
Microsoft Office Specialist Certification Training
Microsoft Office is the world's most popular suite of business productivity tools. Its Word, Excel and PowerPoint products set the standard for word processing, spreadsheet and data use and business presentations, respectively. This 100% online course will prepare you for the Microsoft Office Specialist 2019 (MOS) certification exam series for Word, Excel, PowerPoint, Outlook, and Access.
Online Bookkeeping and QuickBooks Training
Regardless of the industry, all businesses can benefit from using QuickBooks to organize in their finances, stay on top of invoices, pay bills on time and track expenses efficiently. This 100% online course will teach you how to use QuickBooks Online for basic accounting, recording income and expenses, and entering checks and bank transfers. Once you complete this course, you will understand how to get your finances in order and be prepared for the QuickBooks Certified User Exam.
Paralegal Certification Training
Certified paralegals play an extremely important role in the legal industry. This 100% online course will prepare you for the Certified Paralegal (CP) exam, offered by the National Association of Legal Assistants (NALA). You'll learn how to perform a variety of tasks that paralegals experience every day, such as legal research, interviews, analysis and more.
Pharmacy Technician
There's no shortage of pharmacies in need of skilled pharmacy technicians! This 100% online course will prepare you for the Pharmacy Technician Certification Board (PTCB) National Certification exam and help you complete an externship with a leading pharmacy chain.
Residential Electrician
Electrical work has some of the best opportunities for career stability, especially for residential technicians. If you want to start a career in electrical work, this 100% online course will prepare you for an entry-level residential electrician apprenticeship.
View and Register for Online Career Training Certificates