Performing Arts Event - Alaskan Fiddler Ken Waldman
11/12/2015
EUNICE -- Performing Arts Event - Nov. 16 On Monday, November 16 at 6:30 p.m., Ken Waldman will join some of his favorite Cajun performers for an evening of music, poetry and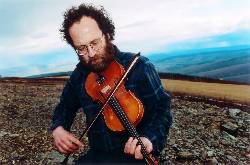 storytelling. The performance will be held in the auditorium of the Health Tech Building on the LSU Eunice campus. Tickets are free to all students with their student I.D. and $4 for general admission.
Waldman is no stranger to LSU Eunice having entertained students before on numerous trips to campus. Waldman uses his music in performances as a backdrop as he shares original poems-poetry often about this music and tells stories, most often about the music or about Alaska. When Waldman performs, he invites local accompanists who are the highest level musicians themselves to join him on stage.
LSU Eunice Performing Arts Series is funded through the help of recycling projects on campus and the assistance of the university's Campus Activities Board.
----
Van Reed
LSU Eunice Public Relations