Papillion to Speak at Commencement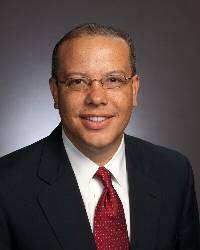 12/11/2015
EUNICE – Darrel J. Papillion, an LSU Eunice graduate and Louisiana trial lawyer, will be the commencement speaker when Louisiana State University Eunice holds fall graduation ceremonies at 3 p.m. Friday, December 18, in the gymnasium of the Health and Physical Education Building.
Over 100 students are candidates for graduation. Included are students who completed degree requirements during the summer and fall semester.
Papillon, a native of Eunice, now practices law in Baton Rouge. He has extensive trial experience, and his practice focuses on all areas of personal injury and wrongful death law.
He is a graduate of LSU Eunice, LSU, the Paul M. Herbert Law Center at LSU. He served as a law clerk to Catherine D. Kimball, Chief Justice of the Louisiana Supreme Court. Before moving to Baton Rouge in 1999, he practiced at McGlinchey Stafford, a national law firm, representing multinational corporations and insurers in products liability and casualty actions in state and federal court.
Papillion has served as an officer or as a board member of numerous professional and civic organizations and will serve as the 2016-2017 President of the Louisiana State Bar Association. He was appointed by the Louisiana Supreme Court to serve on the Supreme Court Committee to study lawyer advertising in Louisiana and is a former Chairman of the Louisiana State Bar Association Ethics Advisory Service and served on the U.S. District Court for the Middle District of Louisiana's Magistrate Selection Committee. He currently serves as Co-Chair of the Louisiana State Bar Association Continuing Legal Education Committee. He has served as an adjunct law professor at Louisiana State University's Paul M. Hebert Law Center, for nearly 15 years and was appointed by Chancellor Jack Weiss of the LSU Law Center to Chair the Law Center's Diversity Task Force.
In addition to his professional activities, Papillion is very involved in the community. He and his family are parishioners at St. George Catholic Church and he has served on the boards of some state and local organizations, including Teach for America, Friends of Louisiana Public Broadcasting, and the LPB Foundation. In 2006, he was named one of Baton Rouge's Top 40 Under 40 by the Baton Rouge Business Report. He is also Past President of the 500+ member Rotary Club of Baton Rouge, one of the largest Rotary Clubs in the world.
LSU Eunice offers associate degrees in liberal arts, science, business information technology, criminal justice, education, fire science, general studies, management, nursing, radiologic technology, respiratory care, and numerous transfer programs in over 200 fields.
Contact
Van Reed
LSU Eunice Public Relations
vreed@lsue.edu